A new business with a high end website, boasting modern style with a professional edge.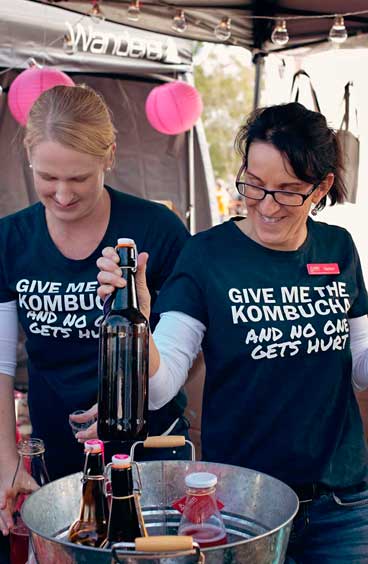 A super fun job we did with Helen promoting her wonderful Kombucha in Bundaberg QLD.
In this project, we were responsible for creating all the website, app and marketing material for the Choices Flooring Thailand Conference.
We took over the Greenline website development so we could really push what you could achieve with WordPress.
Rebound opened its doors in Shepparton in late 2019, and we were on hand to help them with a new website design.
Ellis Creative got the call to update a very old RFCS website that had been on its last legs for a while. 
The team at Primary Care Connect reached out to us to take over their existing WordPress site and give it a design overhaul.
Pam from MMK Accounting in Eura approached us to see if we could give her website some much needed TLC.
Part of the rebrand, Ellis Creative wrote and recorded Radio and TV scripts and advertisements to go with the new logo and website.
A first for the flooring industry, the Digido LMS delivers specialist trainers to Apprentices and Trade Card holders alike.
Shane & Lirie wanted an online presence in which they could list and sell their products locally, and throughout Australia.
EC created a website that  embodies Bicaros Italian brand, enhanced with rich imagery, evoking a warm and inviting atmosphere.
We helped Penny rebrand her business and create s simple yet mermorable logo and website.
An awesome local brewery, we help these guys create awesome labels and packaging.
Tune in for all the latest news
We are a creative, digital and branding design agency in Shepparton. See our latest work, news, and deals across signage, print, radio and TV.